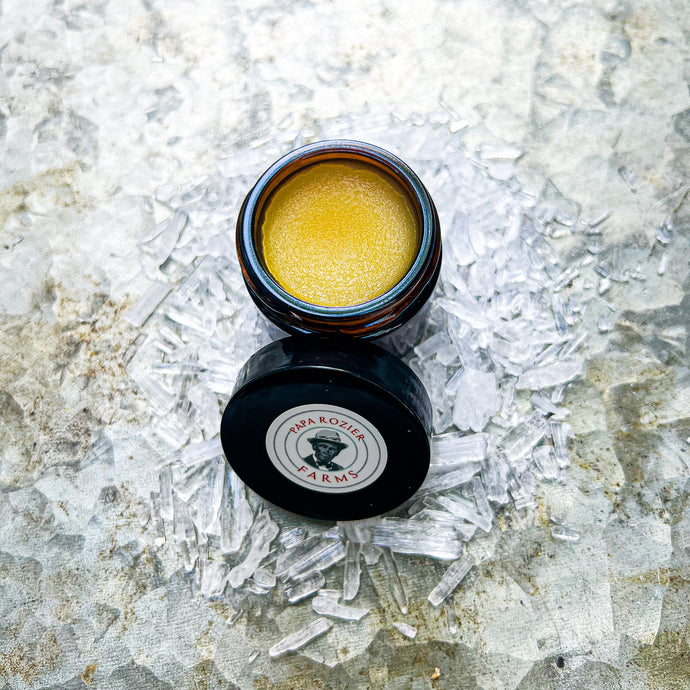 Natural Vapor Rub
Papa Rozier Farms
Regular price $18.00 Sale
Our natural vapor rub recipe combines the anti-inflammatory components of castor oil with the disinfectant properties of moringa oil.
Great for fighting colds, suppressing coughs, nasal congestion and flu relief without all of the chemicals.
Ingredients: PRF moringa oil, PRF castor oil, 100% pure Haitian beeswax, menthol crystals, black pine, cinnamon, eucalyptus, rosemary, tea tree essential oils.
1oz / jar