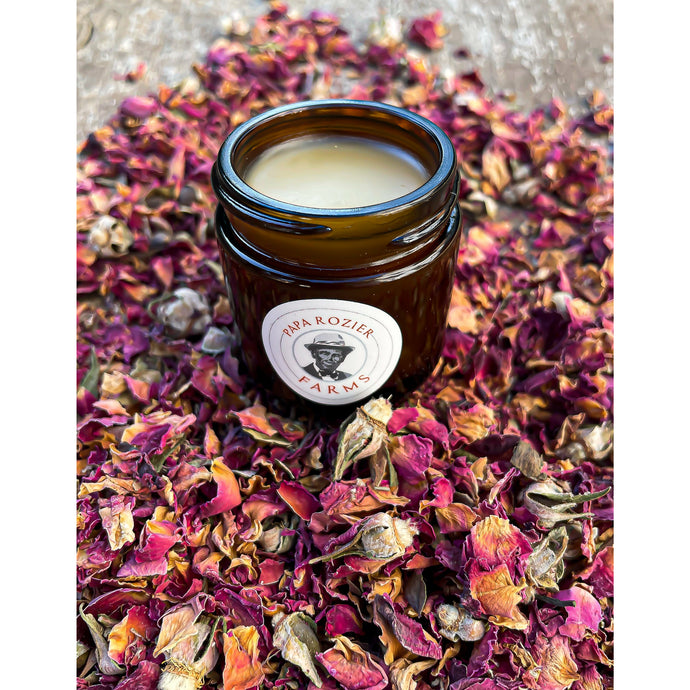 Rose Moringa Balm
Papa Rozier Farms
Regular price $12.00 Sale
A warm, beautiful floral experience. This versatile balm is ultra-gentile and helps nourish chafed sensitive, dry skin.
Great for: cuts, scrapes, bruises, dry itchy skin, anti-fungal, sunburn, chaffing, all skin types, beards, and scalp
Ingredients: PRF moringa oil, PRF castor oil, PRF honey, 100% pure Haitian beeswax, rose essential oil.
1 oz